Join us as we explore the way of the woodcarver, Ch'ing, who made a bell stand so beautiful and graceful that everyone who looked upon it thought it must certainly be the work of the gods.
What was the way of the woodcarver? What did Ch'ing know?
In his classic book, The Second Book of the Tao, the translator Stephen Mitchell says "without worry about the past or the future, Ch'ing's mind was free, moment to moment, to pursue his delight."
A service of centering and grounding.
This service is in-person at the Parker Library, 20105 E Mainstreet, Parker, CO 80138. We will be meeting in Event Hall A/B. A virtual (online) service will be held for those who want to join on 
Google Meet
.
Join us for Conversation:
Beginning at 10:15 via 
Google Meet
. This will be our space to chat and socialize before and during the service. Following the worship service, there will be Candles of Community.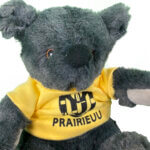 Ralph Waldo Mouse Says:
"A generation which ignores history has no past…and no future."