Service Sunday, August 26th – Join Us!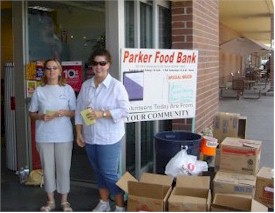 We'll have a shortened worship service and then head out to: collect filled Parker Task Force bags in the Stonegate Community; bring them back to church; and/or help sort the canned goods. All ages welcome!
Questions? Contact Melissa Bishop at 720-471-0853 or Kim at 720-636-1912.
Topics: Service Sunday