Book Drive!
Get RRRReady for Service Sunday: Book Drive! On 12/27 we will be collecting new books for library donation. Download guidelines here. More info soon, but contact Melissa or Kim for more details!! Contact Kim M. or Melissa B. with any questions.
---
Prairie's Family Christmas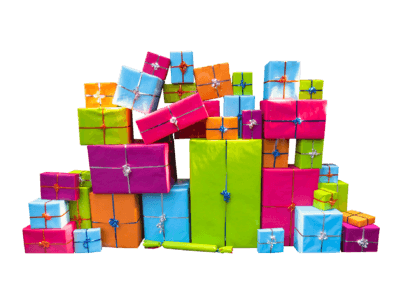 As is our tradition, Prairie is adopting a family in our community that is in need of support this holiday season. This year we help a family of 7 with close ties to our community. They have faced many challenges from job loss to the difficulties of remote learning while coping with learning differences. Please sign up here to purchase and wrap a gift or make arrangements for someone else to do the shopping and/or wrapping for you. You may drop off gifts at our Open Space (Twenty Mile Rd/Ponderosa Dr) on Sunday, December 13 between 7:30-9:00 am or contact Kim (720) 636-1912 or Melissa (720) 471-0853 to arrange a pick-up. Thank you for your generosity!
---
Join UU the Vote for our live virtual rally on Sunday! This is going to be a fun and energetic way to kick off our Georgia runoff early vote GOTV efforts, so definitely click that registration button below.
Sponsored by the national UU the Vote team, UUA, Georgia UU congregations, and Georgia Equality, this rally will feature Atlanta DJ Roc No Roll, our favorite MCs Rev. Michael Crumpler and Drag Queen Francesca, a special performance from Latrice Royale from RuPaul's Drag Race, plus many more surprise celebrity guests from television, drag, and Broadway!
Pulitzer Prize winning poet, Jericho Brown, will offer words of inspiration and grounding.
Don't miss the Peaches & Pride virtual rally on Sunday, December 13 7-8pm ET/4-5pm PT.
*There will be a brief training on the Empower App to support relational organizing to get out the vote to folks you know in Georgia. We know 
relational organizing makes a difference
, so get ready to reach out to your network this week.
Fight Voter Suppression in Georgia!
Join our national phonebanks to Georgia.
Have a great day and see you Sunday!
Rev. Jonathan Rogers