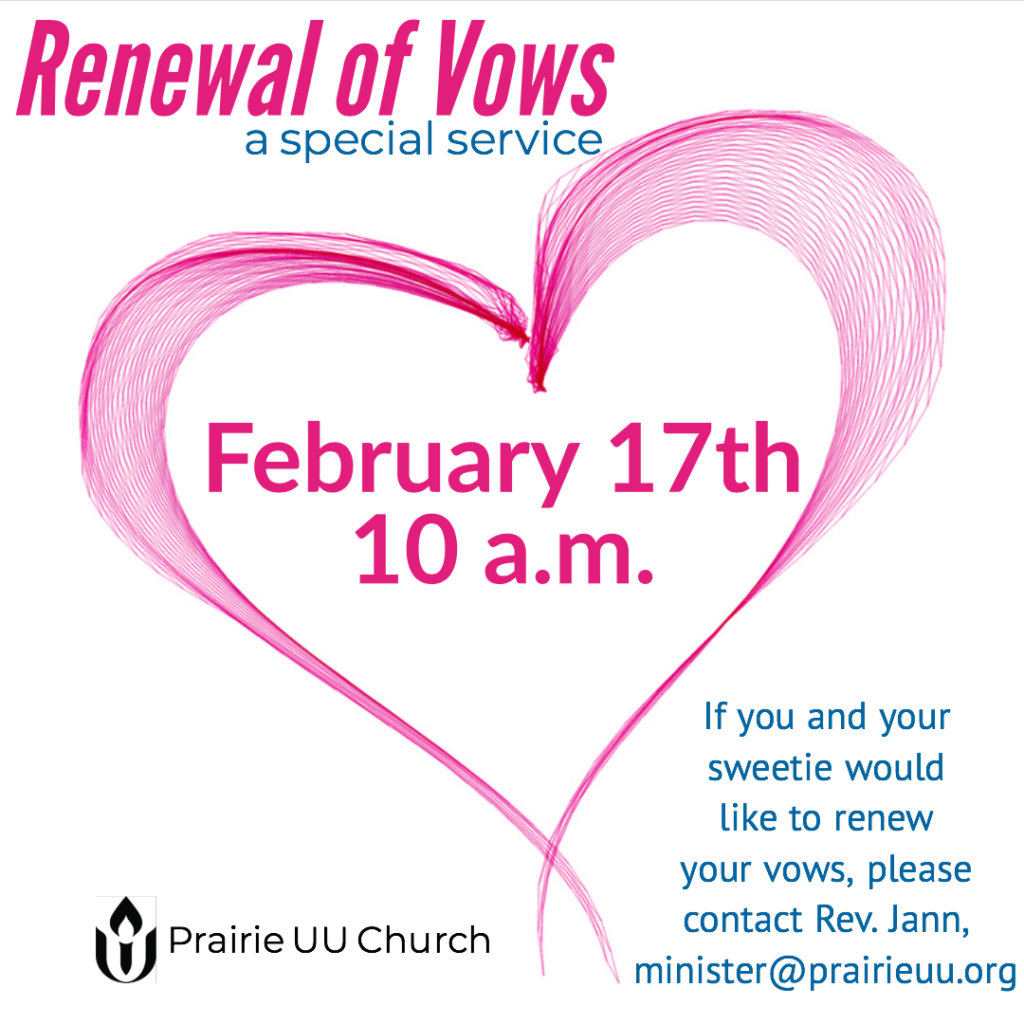 Renew Your Vows
Join us in a special service of love at which many of our members will renew their vows with their partners. If you are interested in participating, please contact Rev. Jann,
minister@prairieuu.org
. The Prairie Choir, Eric Moon and Bob Rogers will provide special music. Our Fellowship will be a reception with cakes and the opportunity for people to speak about their love for their partners. There will be no classes.
We will have lots of special music during the service and a special fellowship hour, complete with toasts to our renewed couples and cake!
Topics: Rituals