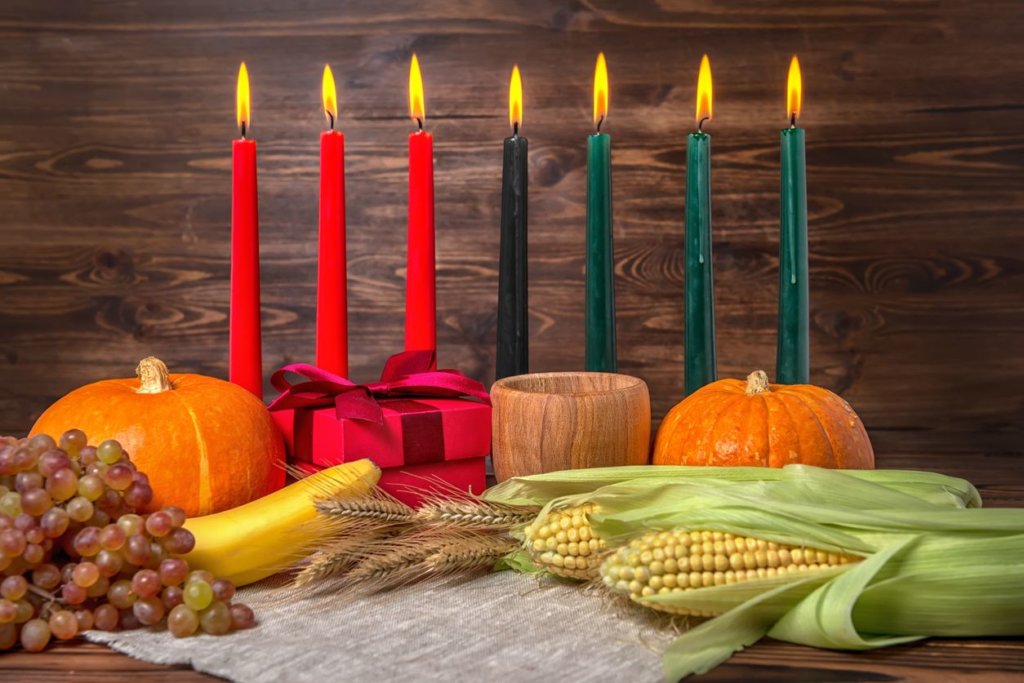 What exactly is Kwanzaa and why do we know so little about it? Kim will guide us through the sights, sounds, and aromas of cultural celebrations like Kwanzaa and help us nurture our intercultural sensitivities even while our nation grows more polarized.
Through thoughtful exercise, we will identify the intersectionality between the principals of Kwanzaa with those of Unitarian Universalism and explore how multicultural celebration can help us achieve the goal of a world community grounded in love and respect.
Special African-inspired music will be provided and a delectable Kwanzaa feast to follow during the fellowship. Please bring your own African food offering to the potluck. The beauty of the African continent is that there are 55+ countries with countless cultures, each with a distinctive cuisine. Ethiopian food, for example, is distinct from food from Lesotho. Pick a country, research recipes, and bring something yummy!