Refugee Support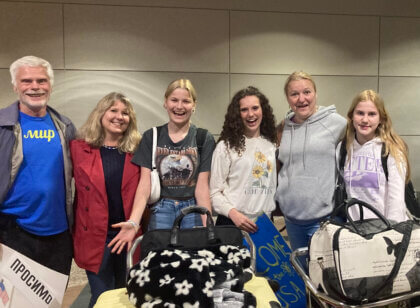 A special fund has been set up to sponsor a family from Ukraine in its wish to come to Parker. Anyone wishing to contribute may send a check made out to Prairie UU Church to PO Box 1684, Parker CO 80134. There should be a note on or with the check indicating that the donation is specifically for the Ukrainian Fund.
You may also donate online, via the Auctria website, using a credit card or Google pay.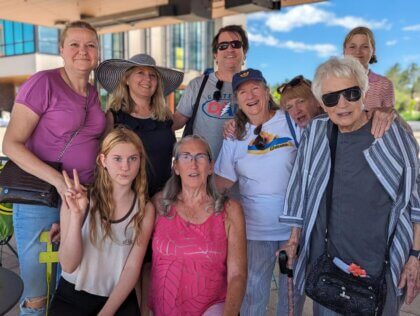 Update: Oksana and her daughters, Krystyna and Daria are settling into their new digs at the Rodmans' home. They are excited about living in Colorado. Kristina, 16 years old, recently enjoyed camp with our PUU teens. Dasha, 12 years old, recently recieved a bike and another bike is being repaired for Kristina. Please invite the girls to teen activities this summer!
A volunteer with patience and time is needed to teach Oksana how to drive a car. She is studying the rule book and hopes to get a license. Contact Kathy if you can help.
All monies collected will go to help the family with their needs as they get started. Thank you for your support!