Grey sa Kalinaw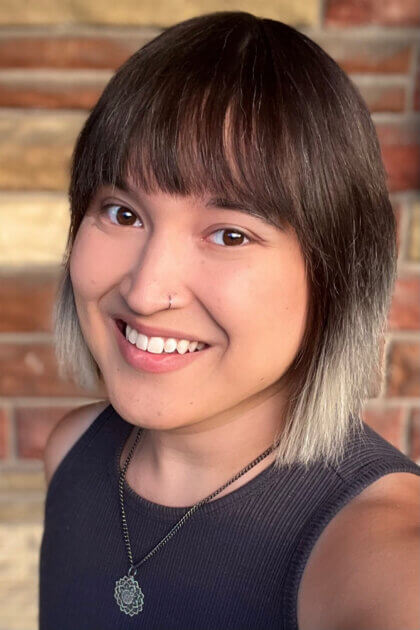 Grey sa Kalinaw (they/them or she/her) believes that music and community are essential human experiences.
Grey joined Prairie UU in January 2023 after fulfilling a long-time dream of moving to Colorado in the summer of 2022. Before arriving here in Colorado, Grey lived in Austin, Texas for 15 years, a place which holds many memories and dear people.

In addition to music-making and being in community/relationship with others, some things that Grey enjoys are photography, mindfulness, and various forms of movement (yoga, hiking, biking, etc.).