Clark Huff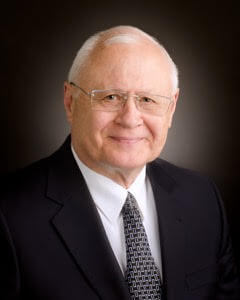 Clark Huff has been a resident of Parker area since 1977. He has been married for 48 years to Lois. They have three grown children: Joshua of Ft Worth, Micah of St. Charles, MO, and Alissa of Parker CO along with six grandchildren: Morgan, Sadie, Emmett, Kathryn, Isabella, and Elliot.
Born in Laurel, MS, and raised in West TX, mostly around Lubbock, his parents are deceased. He has a sister in New Braunfels, TX, and a younger brother who is also deceased.
Graduate of Monterey High School in Lubbock and of Texas Tech in Lubbock; Graduate of Southwestern Medical School in Dallas, TX; Epidemic Intelligence Officer in the Viral Diseases Branch at CDC; Board Certified in Internal Medicine and Dermatology; Professor at the University of CO School of Medicine; former Douglas County Commissioner; Retired from Medicine since 7/18.
Clark has been a PrairieUU member since 2008. He wanted to be part of a Liberal Religious Light on the Prairie. He has served on the PrairieUU board as Vice President, President on 2 occasions (2 one-year terms;) and will be Treasurer starting on July 2020. For PrairieUU he looks forward to Social Justice Actions, Financial Stability, and Expanding the Music Program.
Clark loves gardening and is passionate about protecting the environment,  public education, music, and politics. His personal motto is "Show Up". His theological bent is Humanist.