Beloveds,
These messages to you never get easier to write. In the past seven days, we have had seven mass shootings in the country. The latest of which took place yesterday, in our own backyard here in the City of Boulder. Our hearts go out to all the victims of this horrific act of violence.
In the coming days, weeks and years we will continually feel the pain of these acts. While we want to say to each other that we hope that these wounds will heal, I fear that they will not until we are able to grapple with the underlying causes of these acts. We must understand how mental health, poverty, xenophobia, and other oppressions intersect with this type of violence.
As we reflect during this time of grief, I ask that you take time to reflect on how you can support members of our community, including yourself, who have been directly impacted by this or any gun violence. As a church, local, and regional communities we are in pain, I ask you to reach out to your neighbors, family and friends as well as to me and our PrairieUU community for support.
Days like these remind us that many of us live with, and hold great trauma over gun violence. Many people over these next few days will be remembering and reliving the shootings at Columbine High School and Aurora Movie theater due to proximity, while others will be suffering pain because of other correlations that they re-live when events such as this happen because of stirred recollections of where they have been affected by such acts at home, church, school, concerts and out shopping. Many people will once again retreat to fear of doing daily activities. I want to remind us all to be gentle with others and ourselves during this time.
I ask you to remember the lives and names of those that were lost yesterday that are added to far too many others that have been lost to gun violence and mass shootings: Denny Strong, 20; Neven Stanisic, 23; Rikki Olds, 25; Tralona Bartkowika, 49; Suzanne Fountain, 59; Teri Leiker, 51; Eric Talley, 51; Kevin Mahoney, 61; Lynn Murray, 62; Jody Waters, 65.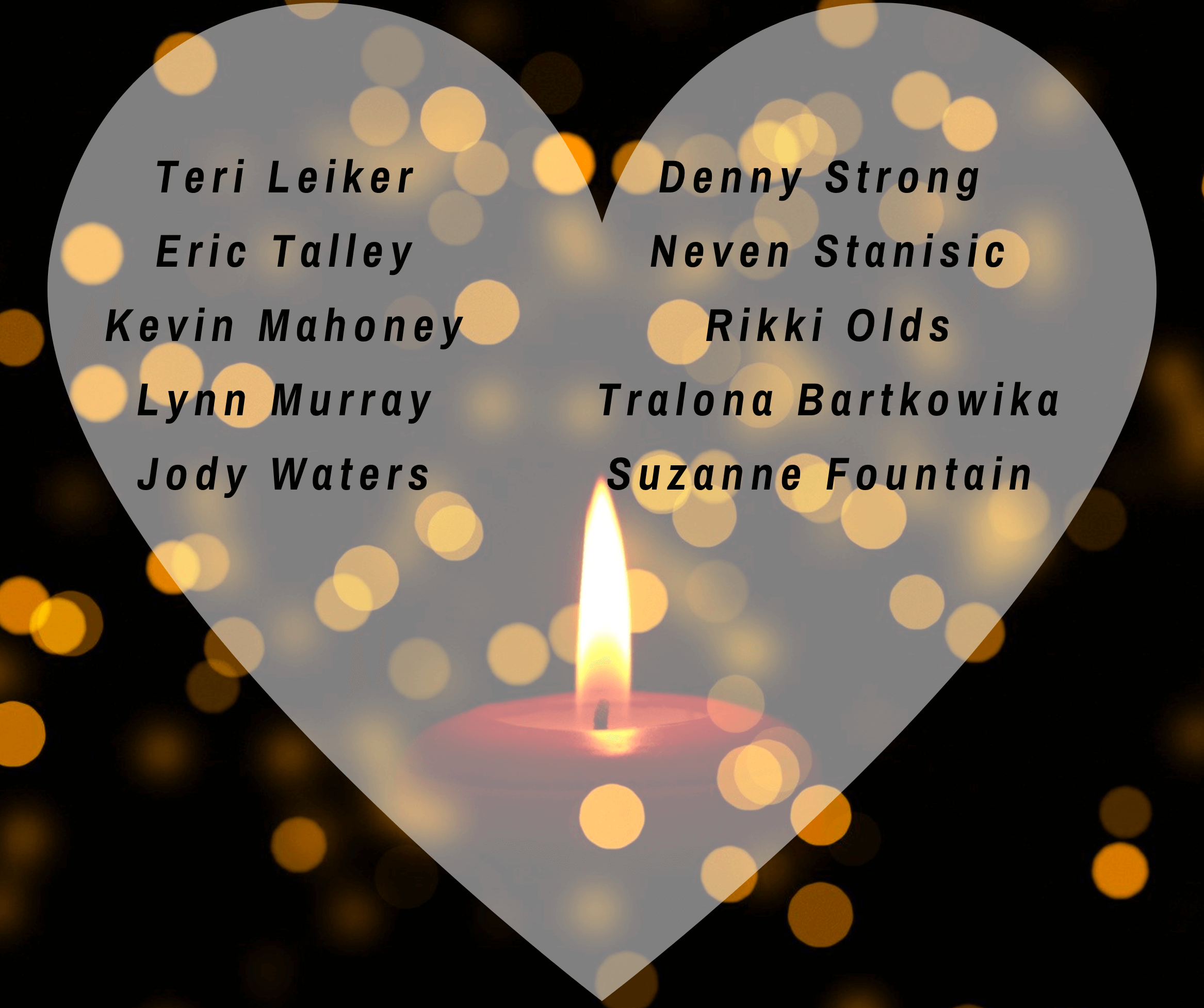 I want to let you know that I have reached out to our local UU congregations in the Boulder area and offered love and support on behalf of myself and PrairieUU. There will be a vigil tonight hosted by the UU Church of Boulder at 7pm. Please check their website at: www.UUChurchofBoulder.org for more information.
I also want to remind you that I am available and we have a strong community of support and caregivers that are available to you if you need any assistance. We are here!
With Sympathy, Hope, and Love,