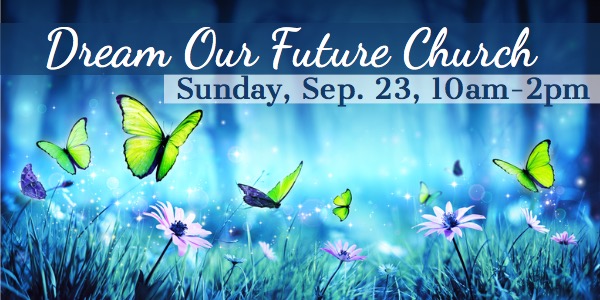 Lunch included.
No worship service! This is Visioning Sunday!
The Visioning Team will be engaging the congregation in a positive Appreciative Inquiry process to "Dream Our Future Church."  It is a very important Prairie UU meeting as we Dream Our Future Church.  All Prairie Unitarian Universalist members and friends should attend this special 4-hour meeting at Pine Grove Elementary School as we work together to form a positive vision for our future. Child Care will be provided.
YOUR INPUT IS VALUED! PLEASE COMPLETE THIS SURVEY!
To prepare for this "Visioning Sunday," please complete this
short questionnaire
 prior to Sunday, September 23rd.