AJ Blackwood, M.Div.
Prairie UU Church
"A Liberal Religious Light on the Prairie"
Mission: "We gather as a welcoming, caring community to nurture mind and spirit, celebrate diversity, and work for justice."
Where We Are:
I would like to thank all the members of our community that attended the Looking Forward Town Hall on May 3rd. I would especially like to thank Joe F and Michael M of the Committee on Shared Ministry for taking a lead on this meeting providing a space that opened a healthy conversation visioning into our new reality and future.
It does look like we will continue meeting virtually at least until September and we are looking to the future. Asking questions and for your feedback, we are working toward creating and developing new ways for us to connect not only with our current membership but also our larger community.
We realize that many things feel like they are up in the air, but I want to reassure you all that I am feeling confident in our leadership and membership that "We got this."
During these last two months, we have transformed our community in many ways. Most of these changes have been rooted in an attempt to connect with as many people as possible and to keep our community members engaged and involved. In some ways, it feels like we have spent the last two months reinventing about every process and system we have. With these new systems in place, it also feels like we can start to settle into being PrairieUU.
So, What Has Changed?
I have heard from many of you that you are pleasantly surprised by the new ways we have connected not only on Sunday mornings but also throughout the week.
We are meeting in new ways including how we are celebrating and being with each other on Sunday mornings. I feel like we finally overcame the technology challenges we were struggling with in March and the 1st two weeks of April. We are now able to all meet in Google Meet where we can watch our Worship together followed by Candles of Community. We are also able to meet after the service in small groups to chat and connect. We have put learning on the back burner for the time being, but we are currently working on the development of new ways to handle the Learning Hour.
I have been offering a Morning Meditation each weekday morning since March 23rd.
Our youth and young adults are sharing a weekly movie night.
Our people of color group, pagan and men's group are now meeting regularly.
We now have regular weekly meetings for Candles of Community (Wed), Tech Talk (Tues), The Breakroom (M-Th), Happy Hour (T & Th), and Rev Kelly Dignan has generously been offering a UU History class (Th).
The Caring Circle is now contacting our Covenantal Membership every week.
What Has Not Changed!
Our recognition that building the Beloved Community is our first priority.
Our covenantal love and investment to our community members by each other.
Our ability to look forward to the future with hope, inspiration, and commitment.
Our commitment to protecting the health and safety of our community.
Our continued amazement that many of our community is one that is rooted in gifts, talent, and wonder that is transforming the world.
Our commitment to accompaniment at Ready to Work Bridge House.
Our Stewardship Campaign is well underway.
Our working to have 100% of our covenantal members connected via G-Suite and Breeze.
And much more …
Where We Are Headed:
We are headed into the future with both excitement and trepidation. We are fully aware that we are in uncharted waters. We know that the future will bring us creativity, energy, and hope. Right now, this may be hard for some of us to see but I believe in this community. I believe in each and every one of you!
I am not sure when we will be meeting again together as a full corporate body and community, but I am sure when it happens that we will share in a celebration like no other. I am positive that we will be stronger and more connected. I have no doubt that PrairieUU will be better for all of this.
I am truly enjoying our shared ministry and life here at PrairieUU. I feel truly blessed to have this opportunity to spend this time with you. If anyone would like to meet and chat, I am here to serve, and I look forward to our shared time together. Thank you for inviting me into both your community and lives.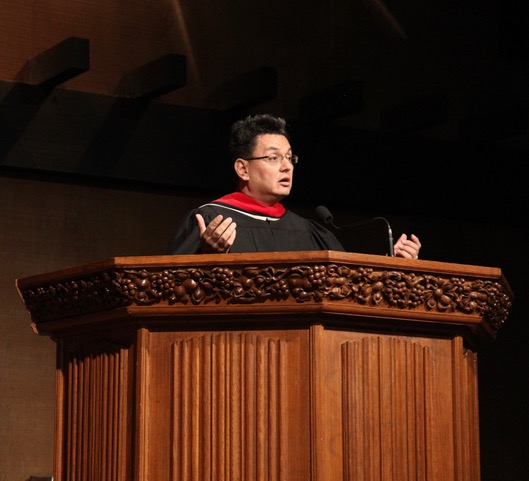 In Service,
Pastor AJ
Reminder: ALL information from the congregation will come via PrairieUU.org email accounts or other official channels. I, nor any member of the congregational staff or leadership, will contact you regarding PrairieUU businesses or solicit information from you from non-PrairieUU accounts. If you have any doubt about a communication from PrairieUU please contact Rhonda (720-549-0530) or me (720-549-0531).