Justice League Calendar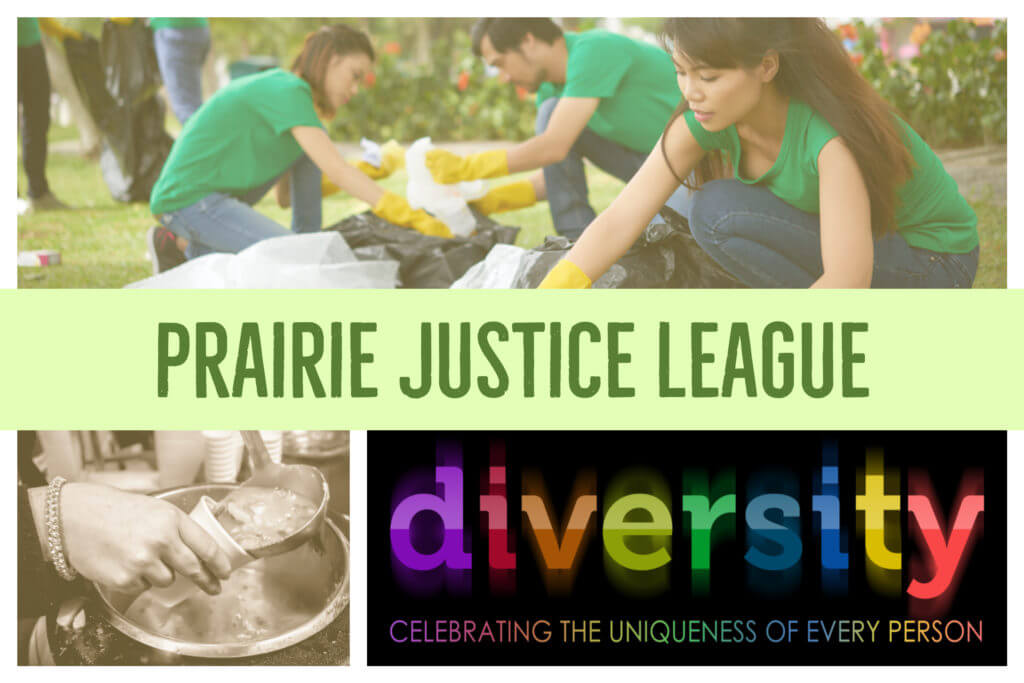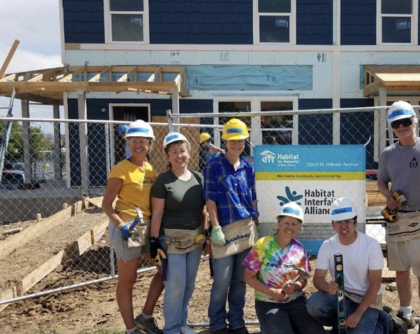 Successful Service Sunday at Bridge House
Thank you so much to everyone who came and made last week's Service Sunday at Bridge House a success! They were so appreciative of our work in the garden, cleaning the grill and getting some things done in the office. Please read below for our special invitation to their Carnival Style Block Party next Saturday, 7/27.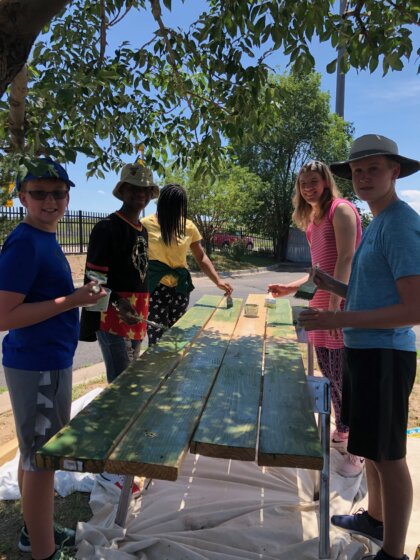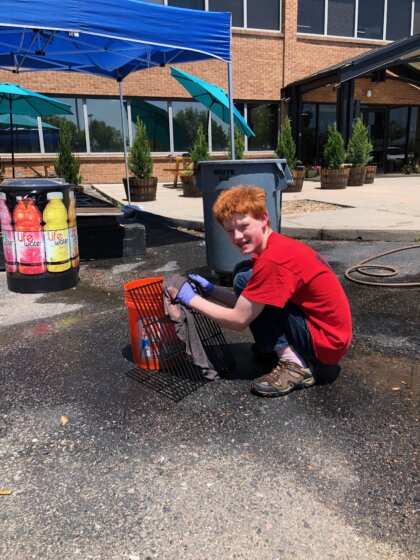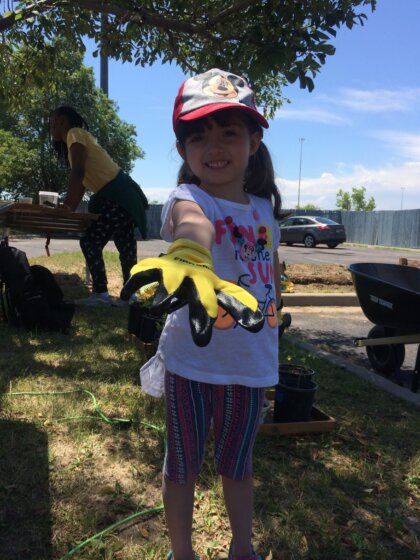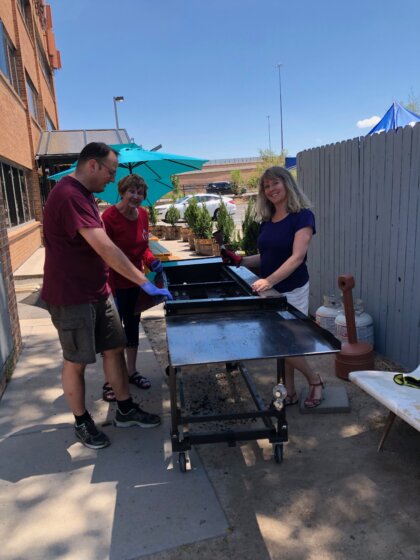 Block Party for Bridge House
We sponsored a booth at the Block Party for Bridge House Ready to Work program last Saturday! Missing from the pictures is Kendra Perez and Adelaide and Janet Stevens who worked the last half. Featuring Maurice Murray and Timothy Bishops art therapy work with theresidents there! Thanks to Vivian Littlefield, Timothy Bishop, Maurice and Kim Murray and their grandkids for getting the booth decorated.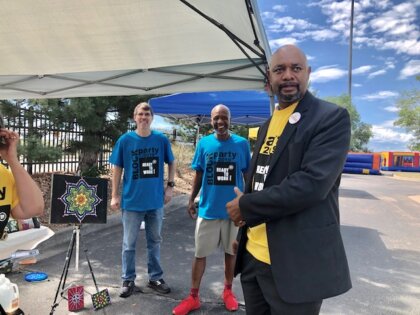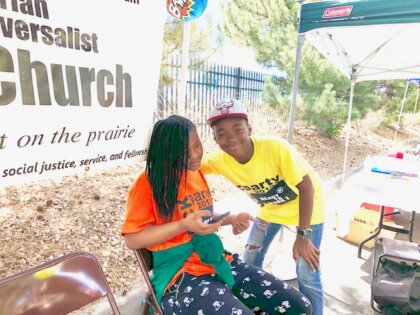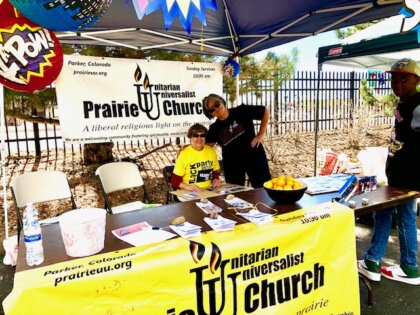 Upcoming Events
Social Justice League Planning Meeting, August 10th
Please join us on Saturday, August 10 from 11-3 at the Parker Library for our annual Justice League Retreat. We will take time to connect and celebrate our previous church year at Prairie from a Justice perspective. We will continue to look at our Individual Intercultural Development Plans. And finally, we will be brainstorming ideas and setting goals for the upcoming year. Look forward to an energizing day! All are welcome and encouraged to attend. Help us live out Prairie's Vision for Social Justice! Please being a sandwich or roll to exchange. Any dish is welcome. Water with lemon will be provided. Please contact Melissa Bishop or Nancy Longwith any questions.
Restorative Listening Circle, August 11th
Please join us following our service on August 11th to learn more about a new process that will be available to our members, a Restorative Listening Circle. Based in UU values, the goal of the spiritual Restorative Listening Circles practice is to facilitate deep listening, learning, and trust, as well as to stay in covenant. The underlying goal for Prairie's culture is to maintain loving relationships, respect, listen, hear, understand perspectives of all by truly understanding grievances, compassionately identifying agreement, compassionately identifying disagreement; seeking consensus, developing a mutually respectful action plan which maintains/restores loving relationship, implements the action plan, and evaluates the effectiveness of the plan for achieving the goal.
The process is designed to deeply facilitate communication, recognize each person's perspective, and validate the person who feels harmed. Please contact
Melissa Bishop
with any questions or concerns.
August Service Sunday, August 18th
Please join us, Sunday, August 18th as we move forward with our justice work and into a new school year.  One Sunday each month after a shortened service, Prairie lives out its principles and vision to work for justice in our community. We will celebrate the transition to a new school year with a Blessing of the Backpacks. Everyone is encouraged to bring their Back Packs to church filled with donations to the Parker Task Force Back Pack Program that serves students experiencing homelessness in Parker. Student take backpacks filled with food home on Fridays after school for the weekends. Check out the list of their needs 
here
. Please see all of the details below. We will also have special guest, Bobbie D'Addario and a guest accessing the support with our partners addressing homelessness at Aurora Warms the Night and Bridge House. We hope you will join us.
As mentioned above for Service Sunday on August 18th. We will be collecting needed items for the Weekend Back Pack Program through the Parker Task Force. Learn more here. The program is needing the following items:
Canned ravioli
Ramen noodles
Instant oatmeal
Fruit snacks
Goldfish crackers
Individual microwave meals
Granola bars
Pudding cups
Juice boxes
After the service we will go out into the neighborhood around Prairie to collect donations left on porches. Then we will organize items to deliver to the Task Force.
Individual Intercultural Development Plans, August 25th
Following the service on August 25th, our Justice League will lead us in the creation Individual Intercultural Development Plans (IDP). Prairie has committed to learning about and working toward eliminating systemic white supremacy and the culture that perpetuates it. The purpose of IDPs is to develop goals and to work toward them by supporting and holding one another accountable. It's an important first step in our justice work together. Please contact
Melissa Bishop
or
Nancy Long
if you have questions.
We Believe Survivors Fund
Prairie Unitarian Universalist Church is committed to centering the needs of survivors of sexual assault and abuse. We know that when sexual assault and abuse happens in relation to people in a position of trust, particularly through a church or other religious organization, that the trauma can be especially profound. Prairie is participating with other UU churches in Colorado to provide crisis support to help survivors navigate the various systems they may come in contact with legal, organizational, healthcare, etc.
Additionally, Prairie has established a dedicated We Believe Survivors Fund to assist survivors with the costs of mental health support and legal fees. While we recognize that this in and of itself is not likely to completely cover either the financial and emotional costs of survivorship, our hope is that survivors will know that here, they are believed and supported.
Donations are tax-deductible and while they are made to Prairie Unitarian Universalist Church, they will be allocated to the We Believe Survivors Fund to be distributed by our Fund Administrator or Prairie's Executive Board's designee. Donor anonymity will be protected.