Jen Simon, LifeSpan Coordinator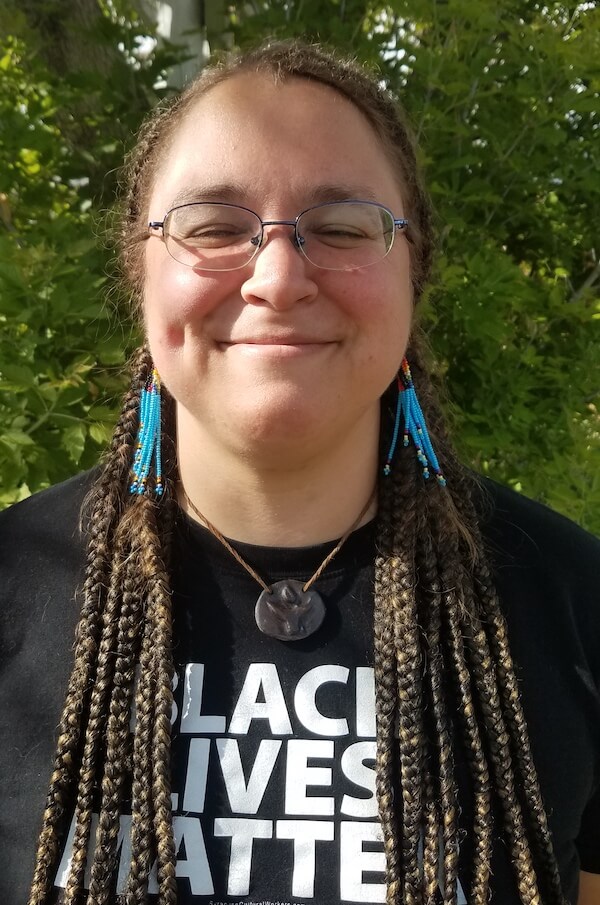 Jen Simon (they/them, she/her) most recently served as a ministerial intern at First Unitarian Society of Denver, where they have had experience planning and designing online worship and educational space.  They are a proud Black biracial person, candidate for UU ministry, liberation theologian, and recent graduate of the Iliff School of Theology with a Master of Divinity degree.  They received their undergraduate degree in international relations from the University of Southern California.
Their passion is for educating about and addressing white supremacy and other forms of oppression in our UU congregations and the wider world so that we can truly live into our UU theologies of unity and interconnection.  She is also dedicated to bringing the theologies and stories of our UU ancestors of color to a greater UU audience.
Jen has been a member of Columbine UU Church for the last 9 years, where they have served as preacher, worship team chair, search team member, shared ministry team member, music coordinator, pageant kid wrangler, and alto/tenor in the choir.
Jen lives in Denver with their partner Eric, who is the music director at Wash Park UCC, their son Gabe, and Scout the puppy.  Eric is a folk singer-songwriter-guitarist.  Gabe enjoys singing and computers and will be entering an arts-centered middle school this fall.  Jen enjoys singing (try to stop her), gardening, and reading things that have not been assigned to them.  Scout enjoys chewing on articles of clothing that do not belong to her.