2022-2023 Pledge Drive

Dear Prairie friends and members,
The theme of this year's annual stewardship drive for PrairieUU is: A New Day is Dawning! Indeed, it is. 2022 may be the year we come to terms with COVID, as we appear to be in a reemergence from the pandemic. Soon, we will be gathering in person, all the time – what's more, we are now well-rehearsed – and well-equipped – to offer hybrid services (in-person and online simultaneously) all the time, an enhancement from our pre-COVID days. And that's because of you. Your generosity, at the auction and through special gifts, enabled us to update our equipment to offer the best virtual opportunities for those of you who are unable to meet in person – for whatever reason. But we need your continued support as we seek space and staff to resume our regular in-person gatherings in Beloved Community! Please explore this site to learn more about how you can best do just that!
Click on the tabs below to learn more.
FY2022-2023 PrairieUU Pledge Drive Overview
Here's just a sampling of the
amazing feats
PrairieUU was able to accomplish with
your generosity
from the fiscal year 2021-2022: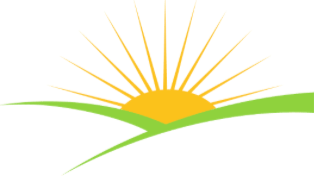 Journeyed through ministerial transition together, culminating in the hiring of our contract minister, Roger Butts, who brings with him the gifts of pastoral care, prayer, insightful (and delightful) stories, and much love.
Found and funded a new JEDI Advocate to guide us toward a more inclusive Beloved Community (JEDI stands for justice, equity, diversity, and inclusion).
Found and hired a new Lifespan Religious Education Coordinator dedicated to intergenerational programming, supporting families, and faith formation.
Provided ongoing love and support to our community so adversely impacted by the pandemic, climate change, disruption of local education resources due to political conflict, continued social unrest, and now, sadly, concerns of war.
Funded monthly BIPOC guest speakers in our commitment to Beloved Community
Engaged Paula Cole Jones to provide four sessions of her ADORE workshop to PrairieUU (ADORE stands for A Dialogue on Race & Ethnicity)
Sent two PrairieUU leaders to the UUA Jubilee Anti-Racism Training
Continued support of our staff and their technical talents, as well as the purchase of necessary equipment to bring polished, professional, and more diverse virtual services to our community in need of connection – all accompanied by amazing, diverse, inspirational, often thought-provoking musical programming.
And more!
PrairieUU is a community of people of all backgrounds and beliefs that thrives by providing everyone a warm, welcoming experience. Our community strives to be a space where all people will be compassionately cared for, feel valued, and heard. There is a space for each person's story and personal journey, and we are not afraid to discuss and learn from our differences. Our relationships in our community encourage our growth and fill our hearts and souls with love and joy as we work together to improve our world. Listen to a few of our stories:
The PrairieUU Board of Trustees remains exceedingly grateful for the support that the Congregation has provided during the last two challenging years.  We need your
continued commitment
during the upcoming 2022-2023 fiscal year, as we strive to remain a "liberal religious light on the prairie."  We anticipate that the total budget will be at least $20,000 less than that of the current fiscal year and that it may be necessary to use part of our Building Fund to support the basic needs of the church.  The Board has three major fiscal goals for the upcoming year.
To maintain PrairieUU's commitment to the half-time contract ministry of Roger Butts, while limiting as many administrative costs and other expenses as may be feasible.
To expand PrairieUU's commitment to religious education and faith formation by supporting the Lifespan Religious Education Coordinator for the entire year
To enhance our Sunday services with accessible in-person AND virtual programming, with the assistance of the Worship Arts Specialist.
It is important to know what the key goals are so here is a snapshot of our total expenditures. Here is an estimate of the bigger picture. Click on the pie charts below for more detail.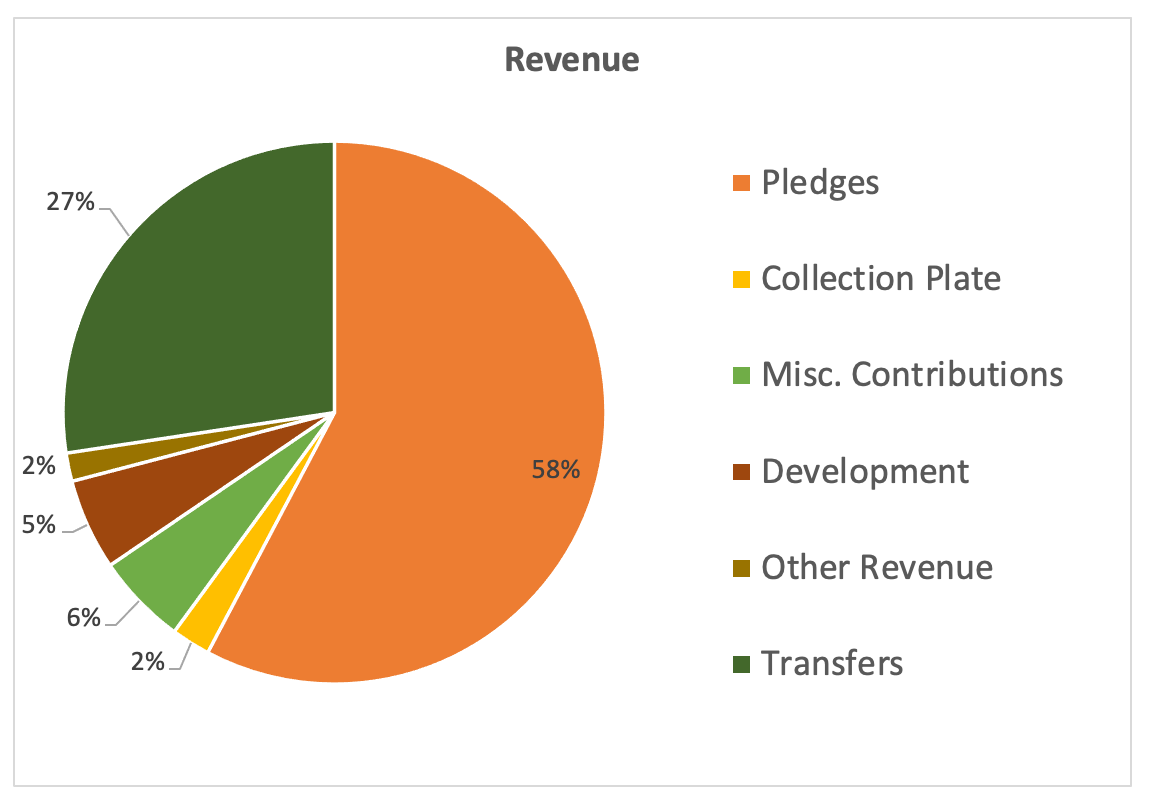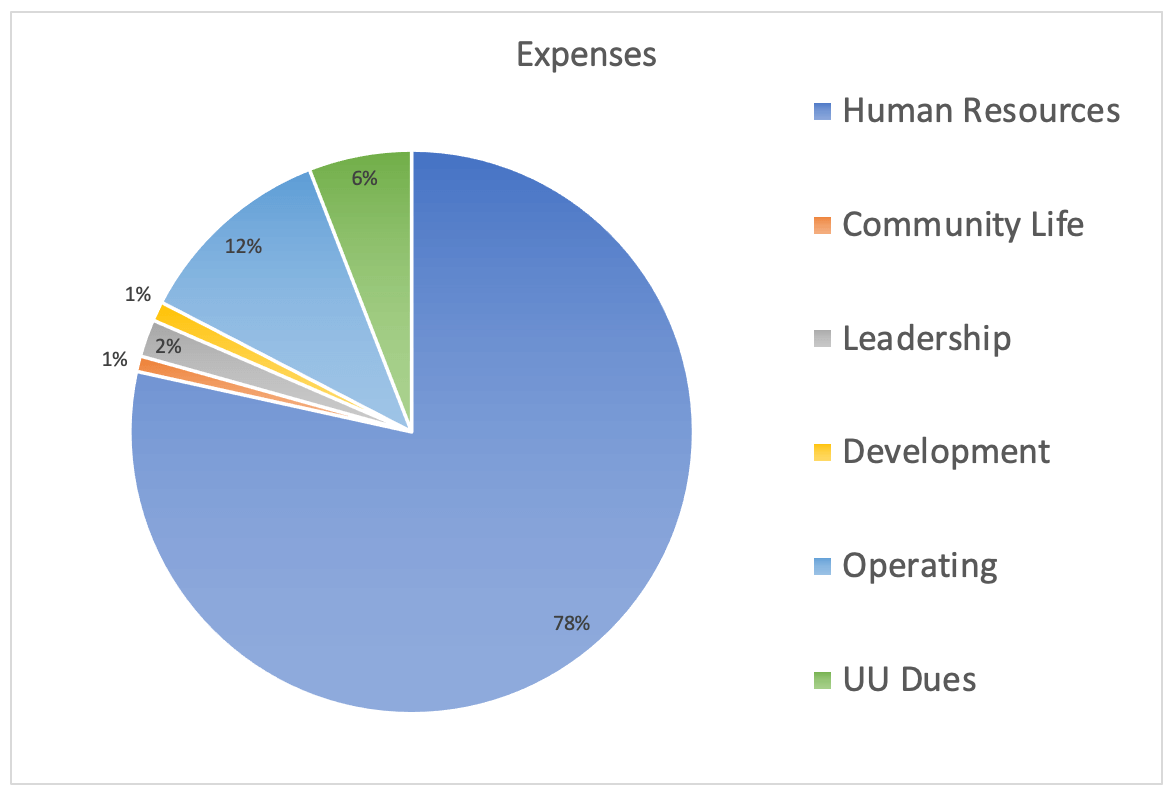 Each of us will have our own unique circumstances to consider when making a pledge, and we recognize that we are in times of tremendous uncertainty. We ask that you consider a
recommitment
to your pledge from last fiscal year and, if you are able, increase it – any support you can provide is deeply appreciated by our entire
Beloved Community
(visit
PrairieUU Breeze
to view your pledge history). As you consider your pledge, the following information may be helpful:
As of this Spring, PrairieUU has 40

 pledging units, which includes

57

adult members. A single member is a pledging unit, while partners who pledge together are two members, but one pledging unit. (Note: Sadly, we have recently lost some membership, so to keep things as they are, we will need to either increase pledges or reduce expenses.)

The average pledge needed per pledging unit to meet our 2022-23 pledge goal of

$75,000

is

$1,847

 annually or

$156

per month. 

While slightly unpredictable, we estimate that it will cost us roughly

$3,536

to run all our programs for a week.
We may be small, but we're mighty!
Pledge soon so that your increased pledge will be matched.
You may also consider an income-based approach to determining how much to pledge. Please view the UUA's guidance on
Fair Share Giving.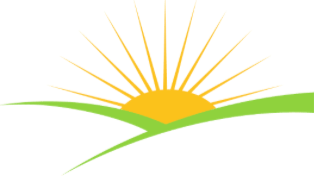 NOTE FROM PRAIRIEUU LEADERSHIP:
Realistically, we understand it has likely been a tough year financially, and while we hope to meet, maybe even exceed our pledge goals, we recognize that we may need to modify our budget. We also recognize that we all have different personal values and circumstances; we will gladly receive anything you are able to share. 
It's super easy – there are three ways to pledge:
Online

via

Breeze 
Email and Phone – email Stewardship Co-Chair Brenda Peterson at BrendaP@prairieUU.org. She will make sure someone calls you to take your pledge over the phone.
Old School

– print, complete, and mail the

pledge form

 along with your contribution
Close of the Pledge Drive is
Easter, Sunday, April 17
; if mailing, please do so no later than 4/11 to allow time for delivery.
Pledge Form 2022
Via Your Traditional IRA
– you might even save on taxes!  If you're older than 70.5, you need to take an annual distribution. What you may not know is that this requirement
can
be met with a Qualified Charitable Distribution (QCD.)  What's more, the QCD is exempt from taxes.  PrairieUU qualifies as a candidate for your tax-exempt QCD, so please consider this option!  Note: A QCD must be sent
directly
to the tax-exempt organization; you cannot take the distribution yourself and then try to donate.  For more information, contact Treasurer Clark Huff at
ClarkH@PrairieUU.org
or any member of the Finance Committee.
Gifting Appreciated Stock
– It's easy to contribute appreciated stock to PrairieUU.  By giving directly, you'll save on capital gains tax (as opposed to liquidating, paying the cap gains tax, and then giving to PrairieUU.) For more information,  contact Janet Stevens at
JanetS@PrairieUU.org