PrairieUU 2021 Auction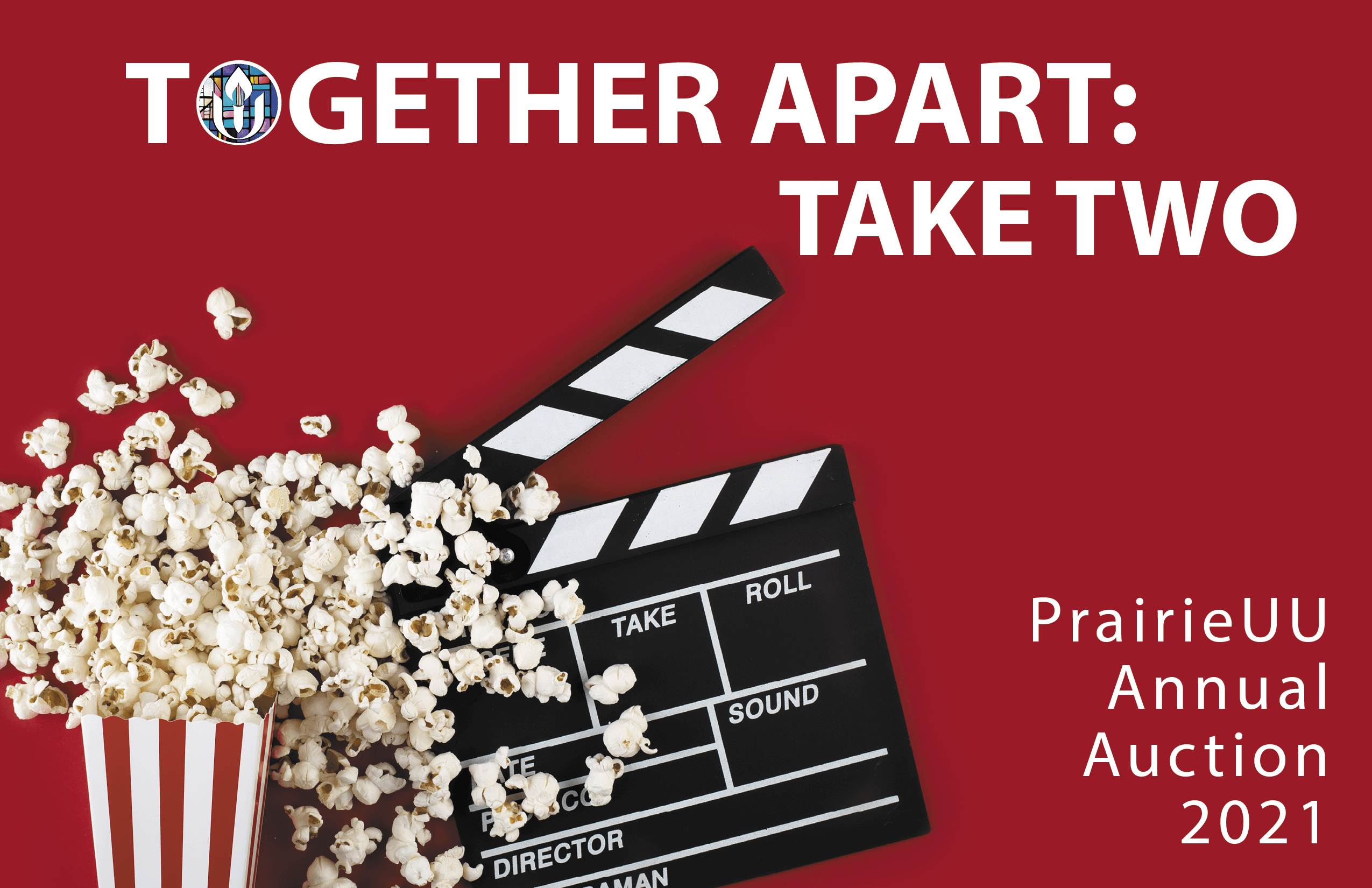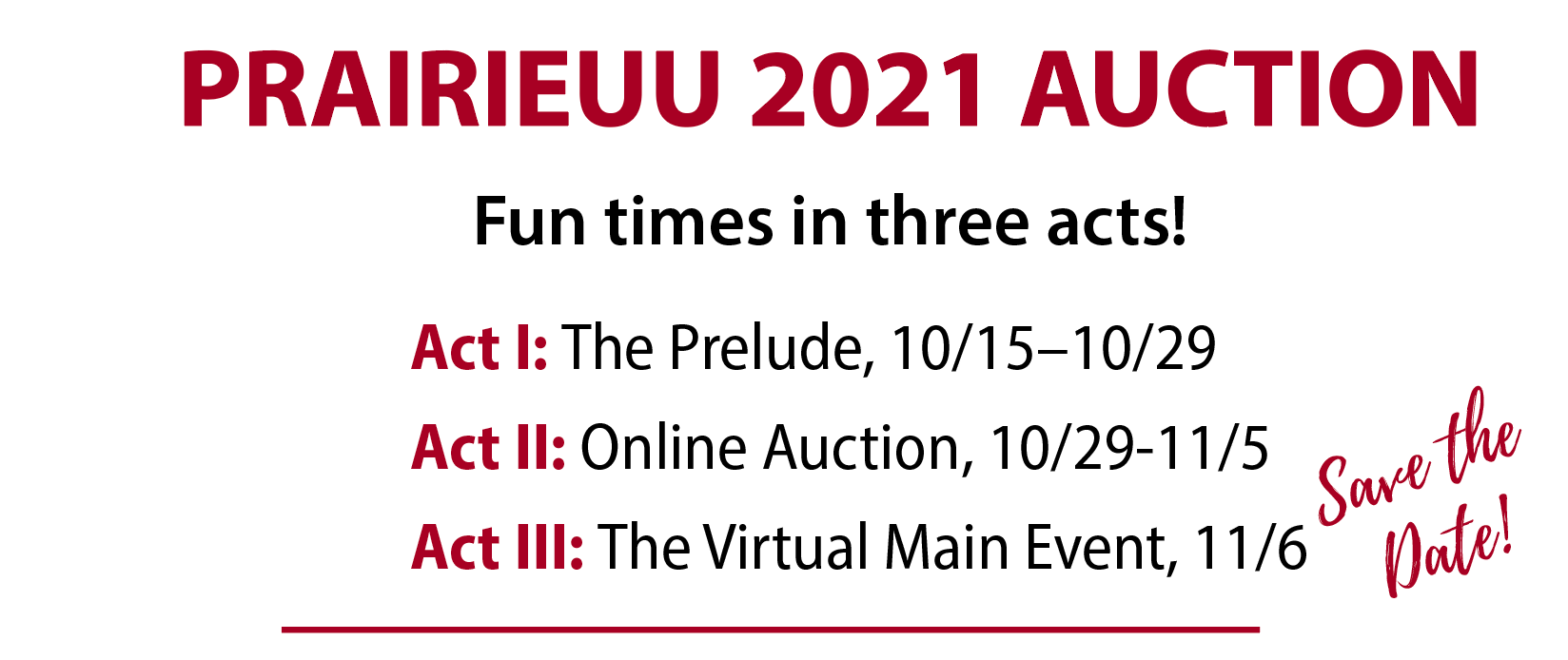 Events in October will be in the Prelude Auction. Most items and events after that will go into Online Auction, with the remainder to auctioned during the Main Event. Come costumed as your favorite film/TV star or character! There will be prizes! Tickets are $15/person. If you purchase before 11/1, you will receive a gift bag to enjoy during the virtual auction.
A portion of our proceeds will be split between the Denver Indian Center and Girl Scout Troop 64286's Sisters Together Project to fight local period product poverty.