2021-2022 Pledge Drive
Nurturing Our Roots:
Rebirth and Renewal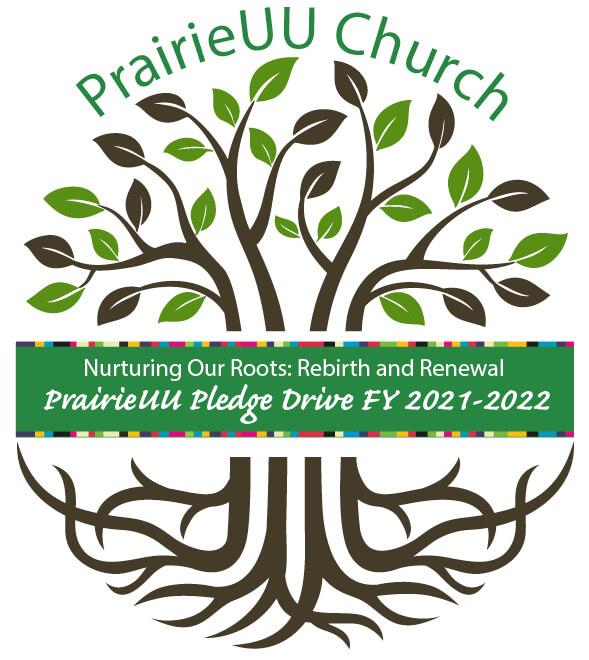 Dear Beloved Community: Even with all the challenges that have faced our community over the past year – a virtual world imposed on us by the pandemic, loss of life, civil unrest, government transitions, we continue to move forward. PrairieUU is a model Unitarian Universalist community, recognized on the national level as a leader of the tough transformations needed to truly live our covenant. We must continue to nurture our resilient roots, grow, and blossom! Please explore this site to learn more about how you can best support PrairieUU during this time of rebirth and renewal.
Click on tabs below to learn more.
FY2021-2022 PrairieUU Pledge Drive Overview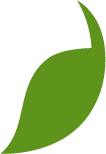 Here's only some of the amazing feats PrairieUU was able to accomplish with your generosity from the fiscal year 2020-2021:
Necessarily

nurtured our staff's undiscovered technical talents

to bring polished, professional and more diverse virtual services to our community in need of connection – all accompanied by amazing, diverse, inspirational, often

thought-provoking musical programming

.

Obtained two grants to support expenses due to the Pandemic
Hired a Lifespan Coordinator. Incorporated the

Soul Matters

curriculum, into the children and adult programs. These programs provided stimulating and sometimes sobering conversations on important topics related to living our UU values and personal spiritual growth.

Expanded the Committee on Shared Ministry role to a partnership with the Board on leadership activities and Congregational meetings.
Created new Congregational safety Advocates in Pandemic Safety, Cyber Safety and Personal Safety
Hired a Diversity and Inclusion Advocate to guide revisions to the Nomination Process.
Pastor AJ organized and led the wonderful 1st Denver/Boulder Cluster Christmas Eve
Answered the call

from our siblings, our hearts, and the UUA to fully embrace and explore the

Widening the Circle of Concern

recommendations, holding close our BIPOC community through the spontaneous launches of the award-winning

Mountain Top UU

community and the rapid response social justice team

MUUved to Action

.

Provided unprecedented support

to our community so adversely impacted by the pandemic and social upheaval, including but not limited to

Kept our

open space

tidy and our

garden

productive

Supplied

Bridge House

graduates with all the household items they needed to begin new lives

Comforted those in pain

via rock paintings, sidewalk art, and hand-illustrated notes of encouragement

Showed up relentlessly

to support and protect BIPOC siblings during multiple moments of civil unrest

Collected and donated

nourishment for dozens

in need on several occasions

Ensured a merry Christmas

for a struggling family of seven

Administratively

mastered the art of Google Suites and Breeze

, streamlining our church "business" and enabling effective and necessary conversations for committees and leadership alike – all so critical during these virtual times.
PrairieUU is a community of people of all backgrounds and beliefs that thrives by providing everyone a warm, welcoming experience. Our community strives to be a space where all people will be compassionately cared for, feel valued, and heard. There is a space for each person's story and personal journey, and we are not afraid to discuss and learn from our differences. Our relationships in our community encourage our growth and fill our hearts and souls with love and joy as we work together to improve our world. Listen to a few of our stories:
We are so grateful to all who have given so generously during this enduring time of resilience. We hope that your support will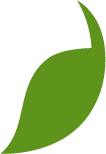 continue into the 2021-2022 fiscal year as we nurture our roots and ensure our growth. For the upcoming year, we have identified four key financial goals for our Pledge Drive:
Sustain ongoing financial funding of our Minister, Administrator, Music Staff, Life Span Coordinator, and support staff – all who keep PrairieUU running like a church three times our size. Additionally, our budget includes rent, insurance, administrative costs, and helps support the many volunteer programs that we do within and outside of PrairieUU.  Estimated annual cost:

$173,306.

Continue our commitment to our UUA dues: $10,588.
Worship Arts Specialist - In addition to the above ongoing expenses that are included in our budget projection, a production artist is needed to maintain the caliber of our virtual services as necessitated by the pandemic and beyond.
It is important to know what the key goals are so here is a snapshot of our total expenditures. Here is an estimate of the bigger picture. Click on the pie charts below for more detail.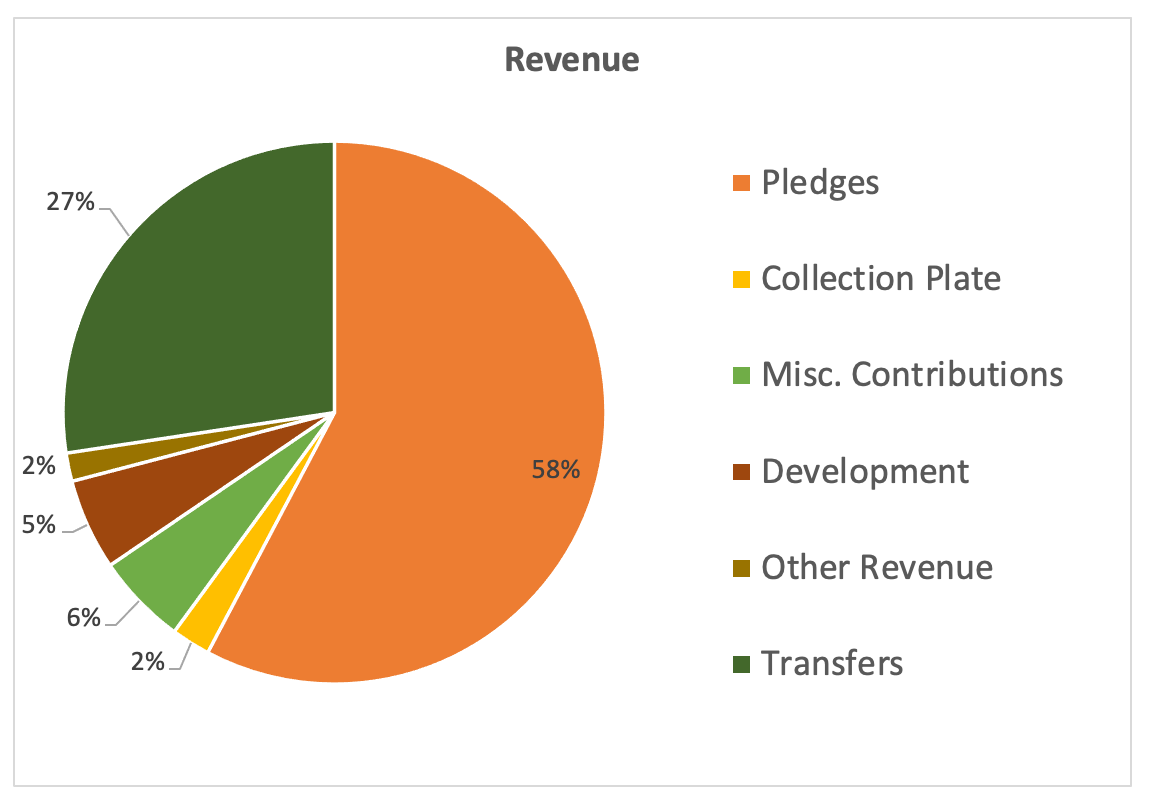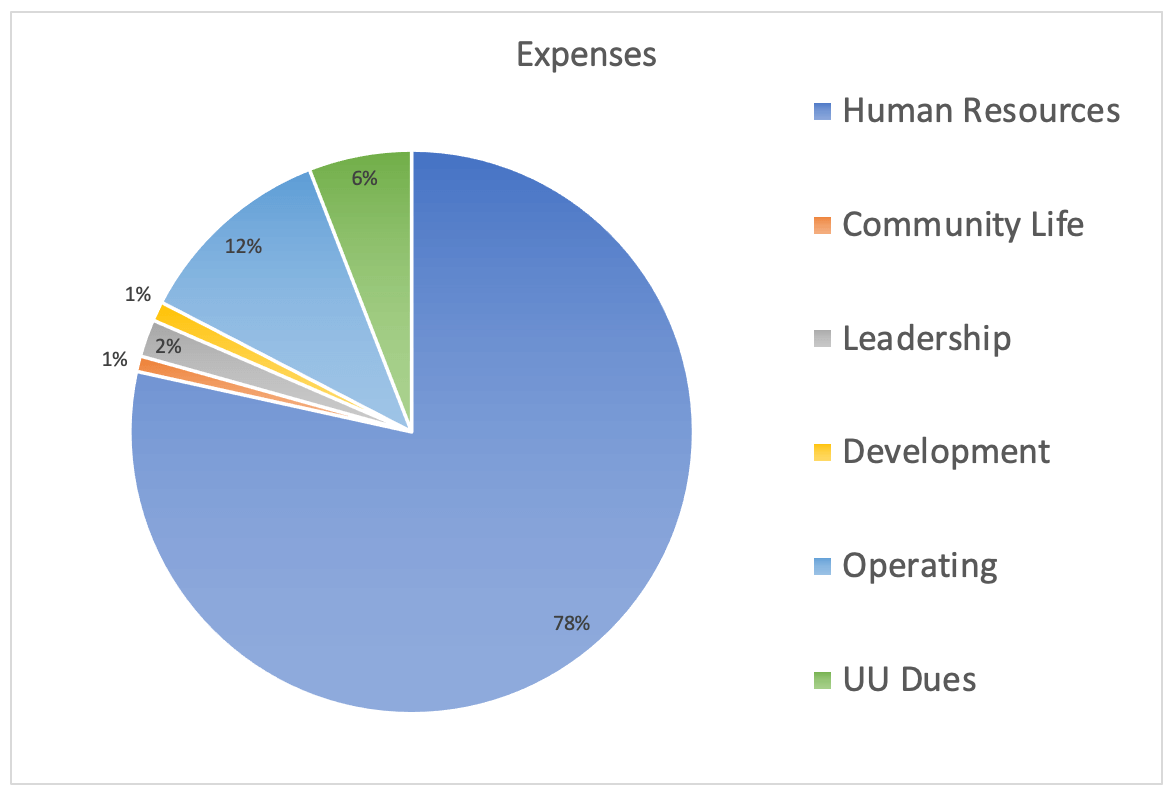 Each of us will have our own unique circumstances to consider when making a pledge, and we recognize that we are in times of tremendous uncertainty. We ask that you consider a
recommitment
to your pledge from last fiscal year and, if you are able, increase it – any support you can provide is deeply appreciated by our entire
Beloved Community
(visit
PrairieUU Breeze
to view your pledge history). As you consider your pledge, the following information may be helpful:
As of this Spring, PrairieUU has

54

pledging units, which includes

82

adult members. A single member is a pledging unit, while partners who pledge together are two members, but one pledging unit. (Note: Sadly, we have recently lost some membership, so to keep things as they are, we will need to either increase pledges or reduce expenses.)

The average pledge needed per pledging unit to meet our 2021-22 pledge goal of

$106,166

is

$1,966

annually, or

$164

per month. 

While slightly unpredictable, we estimate that it will cost us roughly

$3,536

to run all our programs for a week.
We may be small, but we're mighty!
This year, some generous members have agreed to match each dollar that you pledge above your last year's pledge up to
$8,000
total! Pledge soon so that your increased pledge will be matched.
You may also consider an income-based approach to determining how much to pledge. Please view the UUA's guidance on
Fair Share Giving.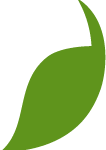 NOTE FROM PRAIRIEUU LEADERSHIP: Realistically, we understand it has likely been a tough year financially, and while we hope to meet, maybe even exceed our pledge goals, we recognize that we may need to modify our budget. We also recognize that we all have different personal values and circumstances; we will gladly receive anything you are able to share. 
It's super easy – there are three ways to pledge:
Online

via

Breeze 
Email and Phone

– email Stewardship Chair Janet Stevens at

JanetS@prairieUU.org. She will make sure someone calls you to take your pledge over the phone.
Old School

– print, complete, and mail the

pledge form

 along with your contribution
Close of the Pledge Drive is Tuesday, April 23
; if mailing, please do so no later than 4/15 to allow time for delivery.
Cares Act Reminder
 – Generous PrairieUU supporters – you can write off $300/person in cash donations when you file your 2021 tax return next year! Normally, you'd have to itemize deductions to write off charitable giving when you file your taxes.
Via Your Traditional IRA – you might even save on taxes!  As you may know, if you're older than 70.5 , you need to take an annual distribution. What you may not know is that this requirement can be met with a Qualified Charitable Distribution (QCD.)  What's more, the QCD is exempt from taxes. PrairieUU qualifies as a candidate for your tax-exempt QCD, so please consider this option! For more information, contact Treasurer Clark Huff at ClarkH@PrairieUU.org or any member of the Finance Committee.
Gifting Appreciated Stock It is easy to contribute appreciated stock to PrairieUU. And by giving directly, you'll save on capital gains tax (as opposed to liquidating, paying the cap gains tax, and then giving to PrairieUU.) For more information,  contact Steward Chair Janet Stevens at JanetS@PrairieUU.org