Small Groups
Gather Together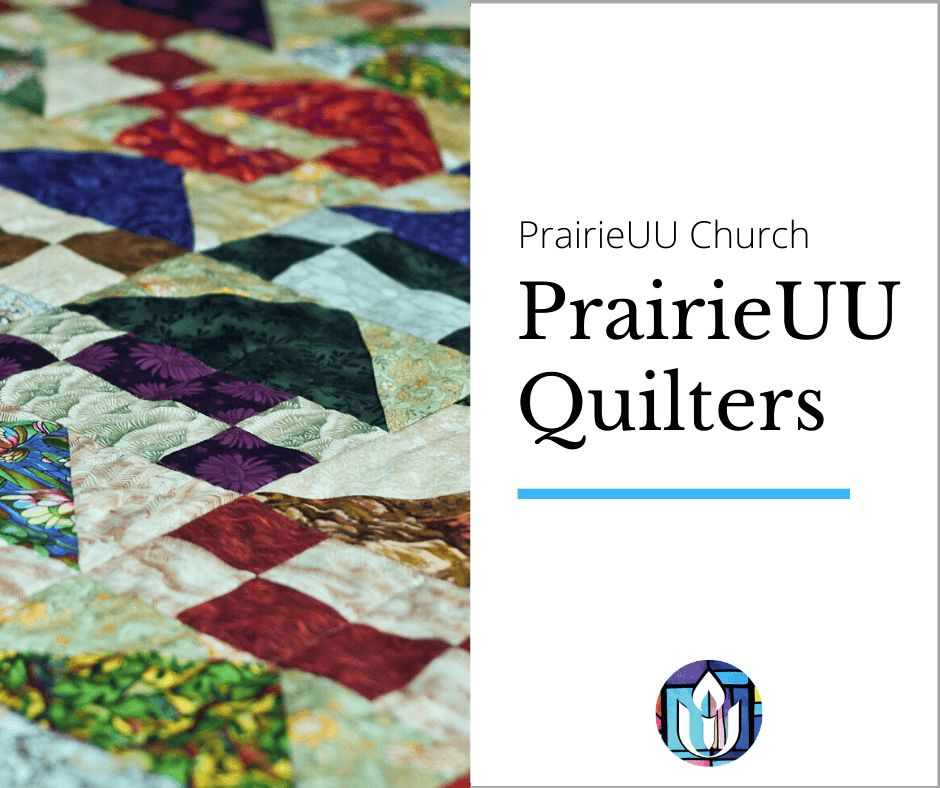 We are excited to announce our new Prairie Quilters group. Anyone who is interested is welcome to join us! We will be starting a beginner's project using 10″ squares. Please contact
Carol F
for a supply list or more information. We will meet at the Parker Library, Event Hall A the third Saturday of each month.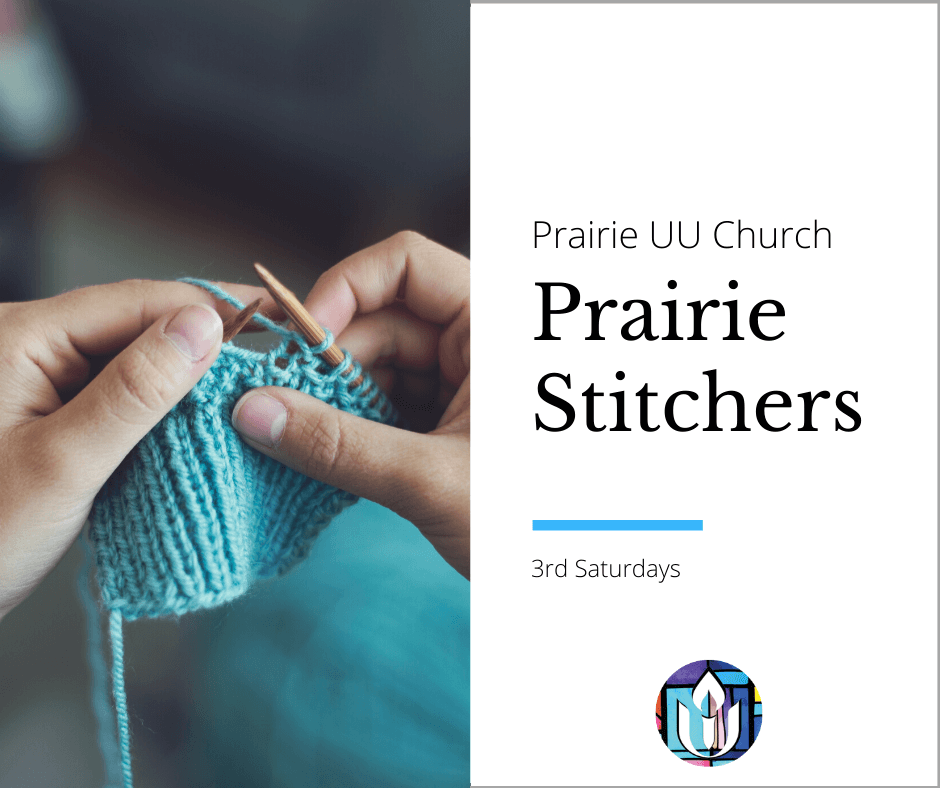 The PrairieUU Stitchers Group meets in a member's home on the third Saturday of each month to stitch and chat. Whether you knit, crochet, spin, embroider, cross-stitch, quilt, loom knit, or would like to learn any of these needle arts, you are welcome to join. Contact Emi Duke for more information about the location and time of our next Stitchers meeting at
knitter504@gmail.com
.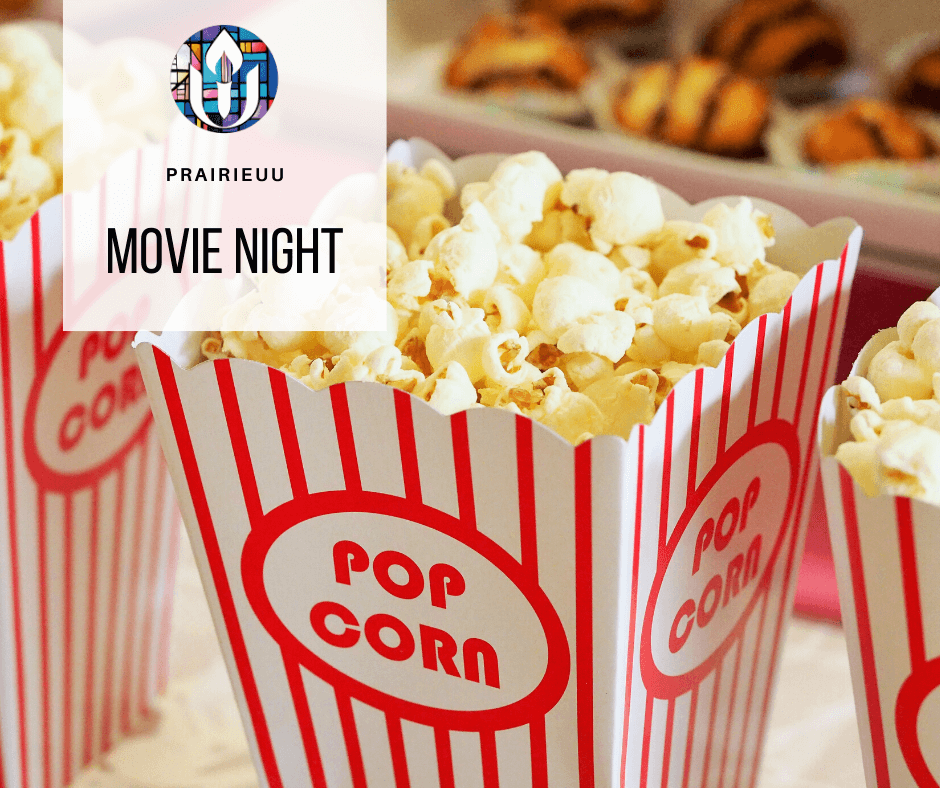 Contact: Denard T and Calisse W
Google Meet
Join us for Online Movie Night
Every Wednesday at 6:30 PM we gather together with Middle/Senior High Youth and 20-Somethings from our PrairieUU and the local community to watch a movie. Join us for the movie, conversations, spiritual growth, and social activities. Check our
Facebook
page to see what we are watching each week.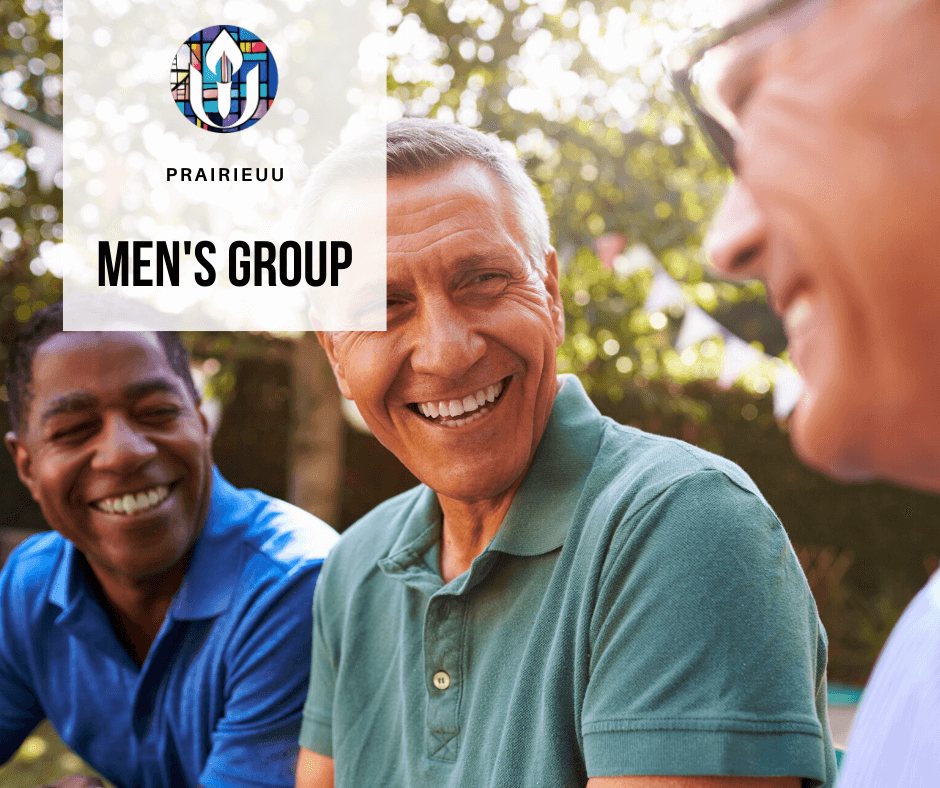 Contact:
Dave L
Join us as we have conversations about what's important in our lives...what's going on that we'd like to get off of our chests...what problems are we facing in our daily lives. The hope is that we can share at a deeper level than just talking about sports, politics, ailments, etc. We need, sometimes, to tell our own stories about our issues, our successes, our failures, and our worries. Guys have emotions, too...and it's healthy to talk about them in a trusting, confidential setting.
The full guest list has been hidden at the organizer's request.
Contact Dave L at davel@prairieuu.org for more information.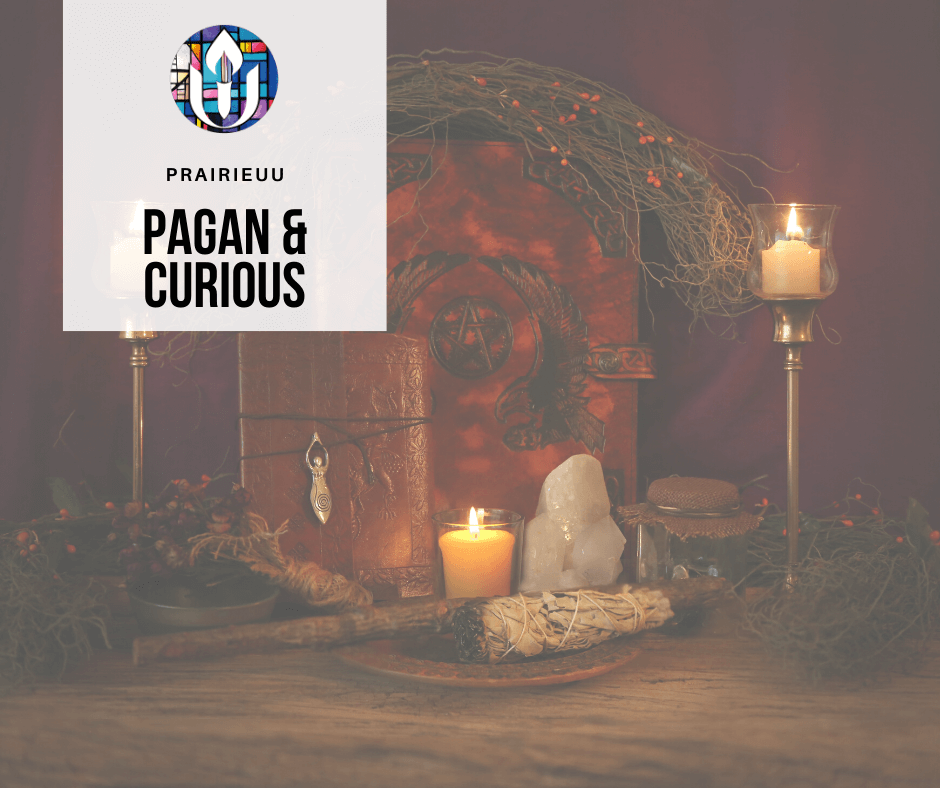 Contact: Cindy W
This is a place for all our Earth worshipers and Pagans to check-in and find out what's going on in our UU Pagan world and current events with our Great Mother. We will be chatting and developing a vision of what we would like to our community look like in the future.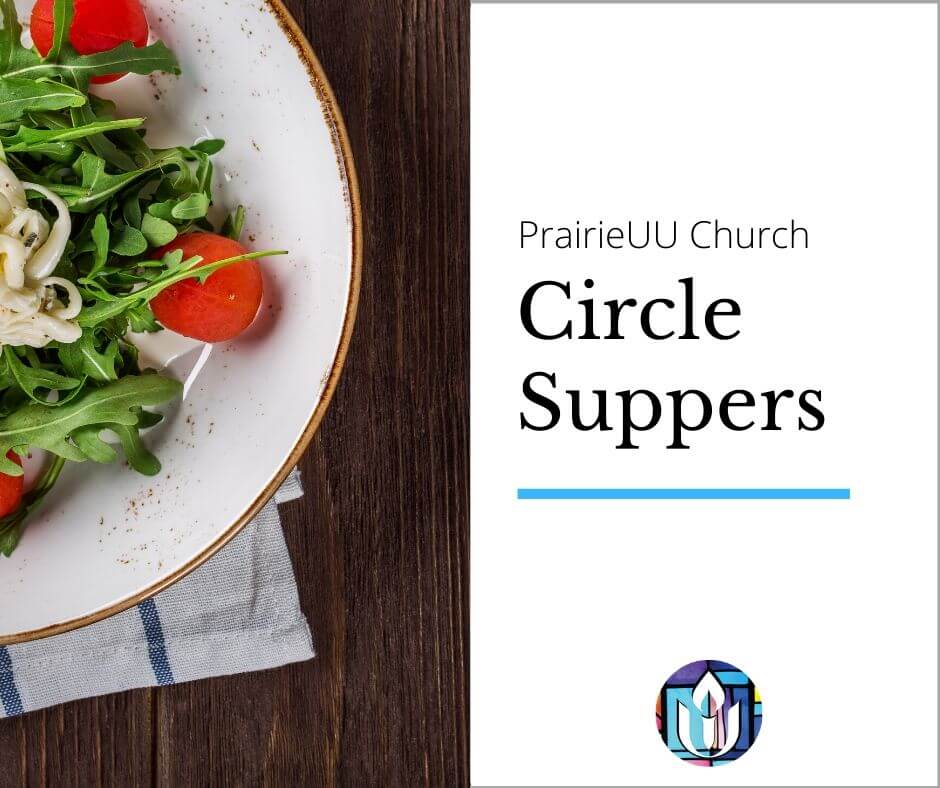 Circle Suppers – What we do for fun. The 4th Saturday of every other month, (January, March, May, July, September, and November) Whether you are brand new to the congregation or a life long member, Circle Suppers are a time to get together with friends from church and enjoy an evening of good food and friendship. This is an excellent way for visitors and new members to get to know people in our community. Circle Suppers are a wonderful way to get to know each other in a more personal way and to create a support network of lifelong friendships. We take turns hosting a pot luck dinner in our homes with 4 to 10 other friends. To get on our mailing list, email Gerry or call/text 303-495-0765.
Silver Screeners is for those folks who identify as male who either have silver hair and/or hearing aids! They usually get together monthly to have lunch at a residence or restaurant and then see a movie together. Contact Joe Francis at Jfrancis.recycling@comcast.net to get on the email distribution.
Prairie's "Books Uncorked" book club is currently inactive. We hope to re-start the club when enough interest is shown. If you are interested, please contact Dave Lukaszewski at DaveL@prairieuu.org.