Our Minister and Staff
Prairie UU is fortunate to have talented, generous, and passionate people who share their gifts both with us and with our broader community.
Minister
Rev. Jann Halloran, Minister

Rev. Jann retired June 30, 2019 from Prairie UU after 20 years of excellent leadership.
Staff
Linda Kulinski, Administrative Assistant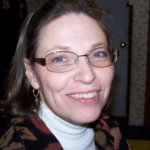 Linda is a nurse and worked in administrative roles in the insurance industry. She will be your contact to get information into our newsletter and onto our website at
prairie@prairieuu.org
.  Linda looks forward to meeting you at an upcoming worship service!
Eric Moon, Pianist and Music Director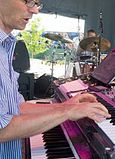 Eric has worked with artists as diverse as Jackson Browne, Loretta Lynn, and Bjork. He has created factory preset sounds for keyboards from Alesis and M-Audio, produced recordings for EMI and MCA, and scored for national television advertising and cable. Eric currently works as a studio musician and performer in and around Denver, where he lives with his wife, Lia Davis, musical director at First Unitarian in Denver, and their two children, Cora and Eben. Erick can be reached at: eric@ericmoonmusic.com
Paul Ermisch, Choir Director
Renee Loewen, Accountant
Renee started Bottom Line Bookkeeping in the year 2000 and has more than 18 years of corporate finance experience. Renee received her Bachelor of Arts degree in Accounting from Regis University and her Masters in International Business from Colorado University Denver. Renee lives in Erie and has been married for 22 years. Her husband is a Supply Chain executive for a local scientific instrument company. She has 1 daughter who is employed as an optometric technician.